| | |
| --- | --- |
| Click below and order Christy Smallwood's book about Networking! | Why should No Rules Networking be Part of your Networking time? |
| Order Now! | |
TNo Rules Networking is always the First Wednesday of the month at Cluckers in Jeffersonville, IN & on the Third Thursday of the month at Joe's Older Than Dirt in Louisville, KY
Click here for Facebook RSVP for NRN at Cluckers May 1st
Click here for Facebook RSVP for NRN at Joe's Older than Dirt May 16th
NRN has provided FREE networking for over 12 Years.
See what all these men are screaming about!
We always have plenty of room - make your plans and attend!
Great people networking, getting to know each other, building a community. We have about 80 people that come to the Networking.
Tell people about Cluckers in Jeffersonville - Now we are networking on both sides of the river! **** and don't forget about NRN in Louisville at Joe's - this is the most fun you will ever have networking!
from 4 PM til 7 PM - come when you can - leave when you have to go - there are NO RULES!
So share a bit about yourself, get to know others, build friendships, make alliances, become an advocate for someone, and grow your network.
Join us on Facebook, Twitter, or Linked-In for more discussions about networking and other events. Be sure to use this site to post your events, resumes, and job opportunities for free as well. Join and get on the e-mail list that goes out to over 7,000 people in the local area.
---
Your spirit as an entrepreneurial hero is that of a rebel. You risk everything every day to make your business grow and this world a better place. When you are connecting people, it is because you know it is the right thing to do.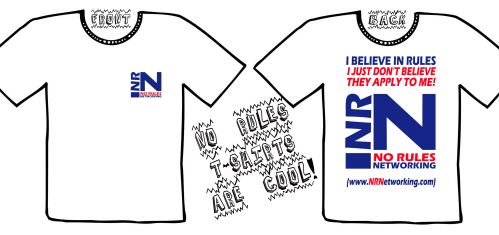 You don't have to follow the rules - you need to make up new rules, that is why you are an entrepreneurial hero in the first place!